FDI Moot Shenzhen 2022 Launches an Open Call for Arbitrators!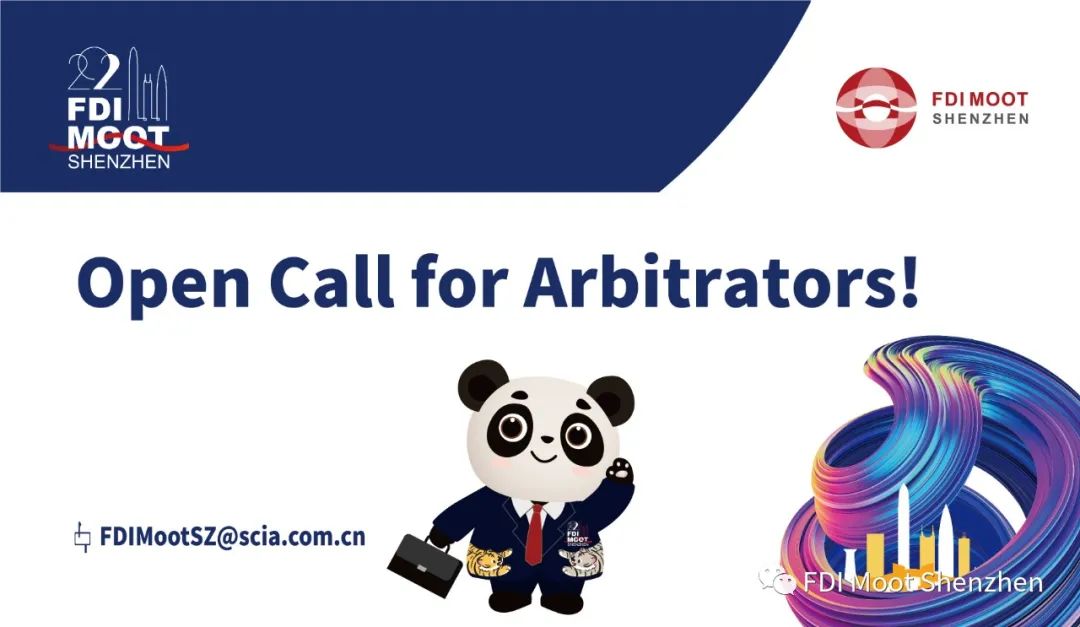 The Shenzhen Court of International Arbitration (SCIA) is inviting experts who are willing to participate in the development of young legal talents to register as arbitrators for the 3rd FDI Moot Shenzhen (the "Shenzhen Cup"), which will be started from July 30 to July 31, 2022.
Scope of the Open Call
1. 30-31 July 2022: arbitrators for the Online Preliminary Rounds;
2. 13-14 August 2022: arbitrators for all the Elimination Rounds except the Semi-Finals and the Final.
Requirements for Arbitrators
1. Basic requirements:
(1) practicing law in the field of international arbitration, e.g. lawyers, experts, academics, or arbitrators, etc.; and
(2) having the ability to conduct arbitration in English.
2. Preferred qualifications:
(1) having relevant experience in international investment arbitration;
(2) having participated in arbitration moot competitions;
(3) having served as an arbitrator in arbitration moot competitions;
(4) having been an arbitrator in real cases; or
(5) being able to participate in multiple Oral Hearings (3 to 4 sessions) of the FDI Moot Shenzhen 2022.
3. Additional requirements for arbitrators applying to judge the In-person Elimination Rounds:
(1) having more than 8-year PQE; and
(2) being able to attend the Moot in Shenzhen, China.
We sincerely invite our legal peers to participate in the FDI Moot Shenzhen, comment on the performance of teams and share your experience in the field of international arbitration. If you are interested, you could visit the official website of FDI Moot Shenzhen (http://www.fdimootsz.org.cn/Register/arbitrator_registration_form) or scan the QR code below.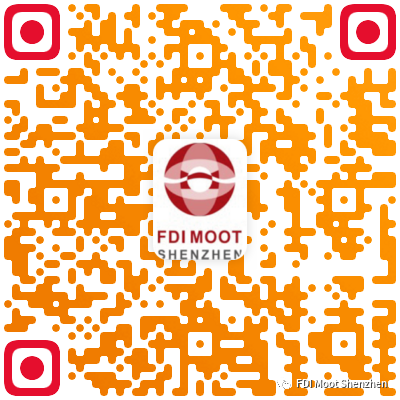 Arbitrator Registration Form
Introduction to the FDI Moot
FDI Moot, as one of the most prestigious Moot court competitions worldwide, helps future lawyers gain practical understandings of the issues that arise out of obligations between host states and foreign investors.
In 2020, the Shenzhen Court of International Arbitration (the SCIA) was authorized by the Global Organizer of the FDI Moot to act as the exclusive Chinese Organizer to host the China National Round (FDI Moot Shenzhen). Since 2021, the FDI Moot Shenzhen has been operating as a full-fledged qualifying round for Chinese teams seeking to advance to the FDI Moot Globals.
FDI Moot Shenzhen 2021 was held from 30 July to 15 August 2021, attracting 42 teams and 343 experts and practitioners from 57 countries and regions serving as arbitrators. The event received strong support from ICSID, UNCITRAL RCAP, ICC Court, the Hong Kong Department of Justice, the Legal Affairs Bureau of the Government of Macao, etc. It was also supported by five prestigious law firms as Premium Sponsors, and five as Sponsors.
Contact Us
Should you have any queries about the Schedule, Scope of the Open Call, Arbitrator registration or qualification requirements, please contact us at:
FDIMootSZ_Panel@scia.com.cn
The Official Website
You may register directly and obtain more information about the FDI Moot Shenzhen at the official website below:
www.fdimootsz.org.cn
Organizer: