SCIA Webinar | Appointment and Governing Law
Join us for a 2.5-hour seminar on the issues of appointment of arbitrators and governing law in international arbitration.
In this seminar, representatives from SCIA, SCIAHK and ICC Court will elaborate on two key issues in international arbitration proceedings. Panelists from case management teams and law firms will share their insights regarding the two topics in a comparative and constructive way.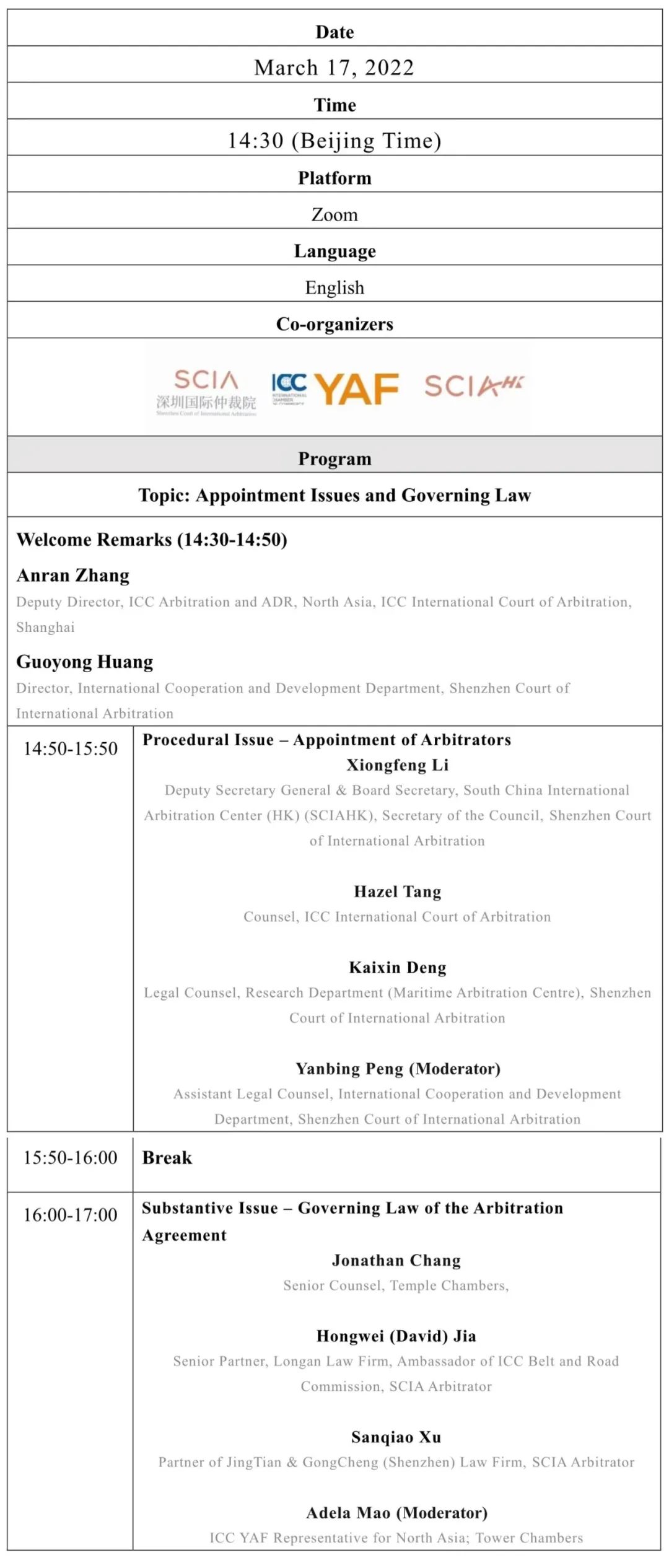 Registration
Scan the QR code for registration.